Skip to Content
Retaining Wall Systems from James Bond Complete Foundation Repair
Retaining wall systems are strong, protective structures used to keep leveled or sloping soil in place. Gravity and erosion are the main culprits for this type of damage. Retaining walls make sloping areas into usable, level space for gardens, driveways, terraces, and walkways. Basement walls are also a type of retaining wall, and similar repair options are available for both.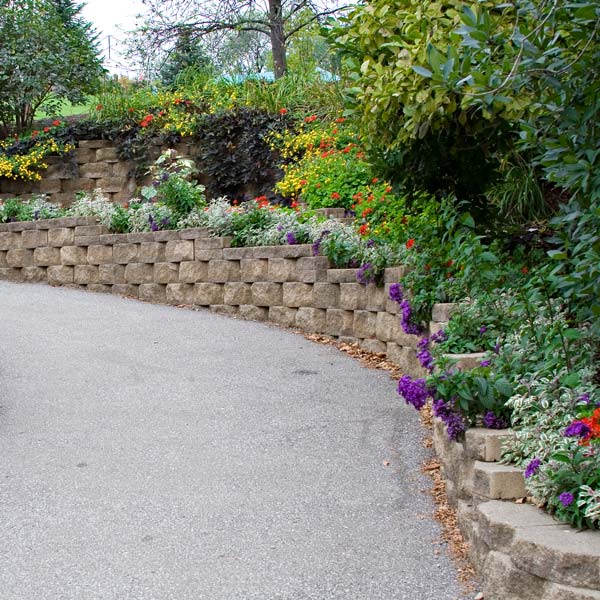 When to Use a Retaining Wall
These wall systems are also used for aesthetic purposes in landscaping as a way to enhance the look of front lawns and backyards while increasing the overall value of a home. Whether it's for protection, beauty, or both, at James Bond Complete Foundation Repair, our Dallas foundation repair team will work with you to find the perfect retaining wall system that matches your needs and works with your soil type.
Repairing Retaining Wall Systems
Wall anchors and helical tactics are used by James Bond Complete Foundation Repair to get your retaining wall systems back to proper function. Wall anchors use rods that are driven through 1" holes into your existing wall retaining system. We connect these to earth anchors that are placed in the soil beyond the existing retaining walls. After assembly, the wall plate is installed, and the rod assembly is tightened. This strengthens the wall and returns it to its original position. Wall anchors are the more economical solution to repairing a retaining wall.
If wall anchors are not able to be utilized for your wall system repairs, helical anchors are used. We use a hole cut into the retaining wall and install helical anchors from the exposed face of the wall system. The helical blades assist in pulling it deep into the soil on the outside of the wall. After the hole is closed up, we place a wall plate on it and use the exposed threaded rod to tighten it with a nut making it more secure. The foundation repair specialists at James Bond Complete Foundation Repair will be able to talk you through these options and help pick the best one for your retaining wall system. Call today to set up your consultation.