Skip to Content
Site Drainage Services from James Bond Complete Foundation Repair
One of the culprits of common structural foundation issues is large amounts of water buildup. When water begins to form into puddles or find its way underneath the home's structure, it can cause reactive soil to expand in size and contribute to foundation issues like misaligned windows or cracks in the walls and floors. The good news is our Dallas foundation repair team at James Bond Complete Foundation Repair help remedy poor drainage problems with our site drainage systems.
Dallas' soil is mainly composed of natural clay. Due to the hot summers and chilled rain in the winter, the clay soil will expand and contract with the differing temperatures. This type of continued movement from dry to wet can be as much as 6-10 inches within a single year. If drainage is inadequate, water may accumulate, causing the soil to swell and weaken your foundation.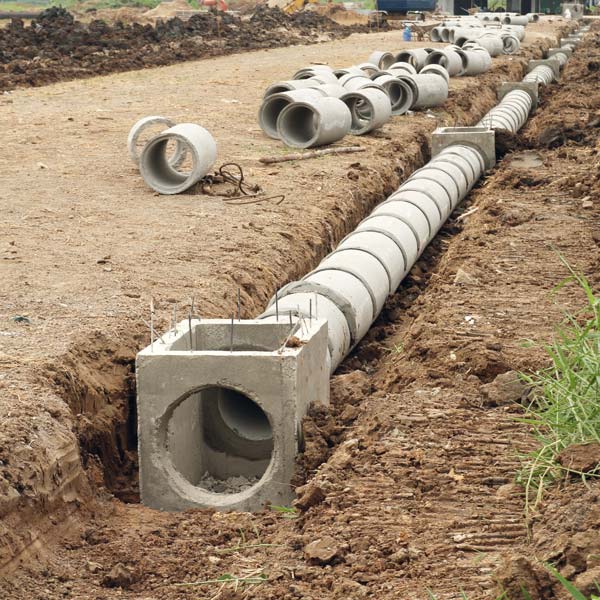 Site Drainage Solutions
The main benefits of site drainage systems include keeping ground-level water away from the home's structure and foundation as well as preventing build-up of sitting water. Sitting water will weaken the supporting structures and can cause them to crumble.
Here are some practical solutions James Bond Complete Foundation Repair uses to help repair site drainage:
Proper slope of soil away from your home
Gutter and A/C run-off control
Surface drains
French drains
The Best the Industry Has to Offer
James Bond Complete Foundation Repair is equipped to help with all the best knowledge and training the industry has to offer. Our team has the experience to help with any solution required for site drainage issues. Don't wait to discover how damaging and costly poor drainage can be. Visit our Dallas foundation repair experts to discover further details about incorporating a proper site drainage system in your home. Also, feel free to contact us to learn more about us or our services.